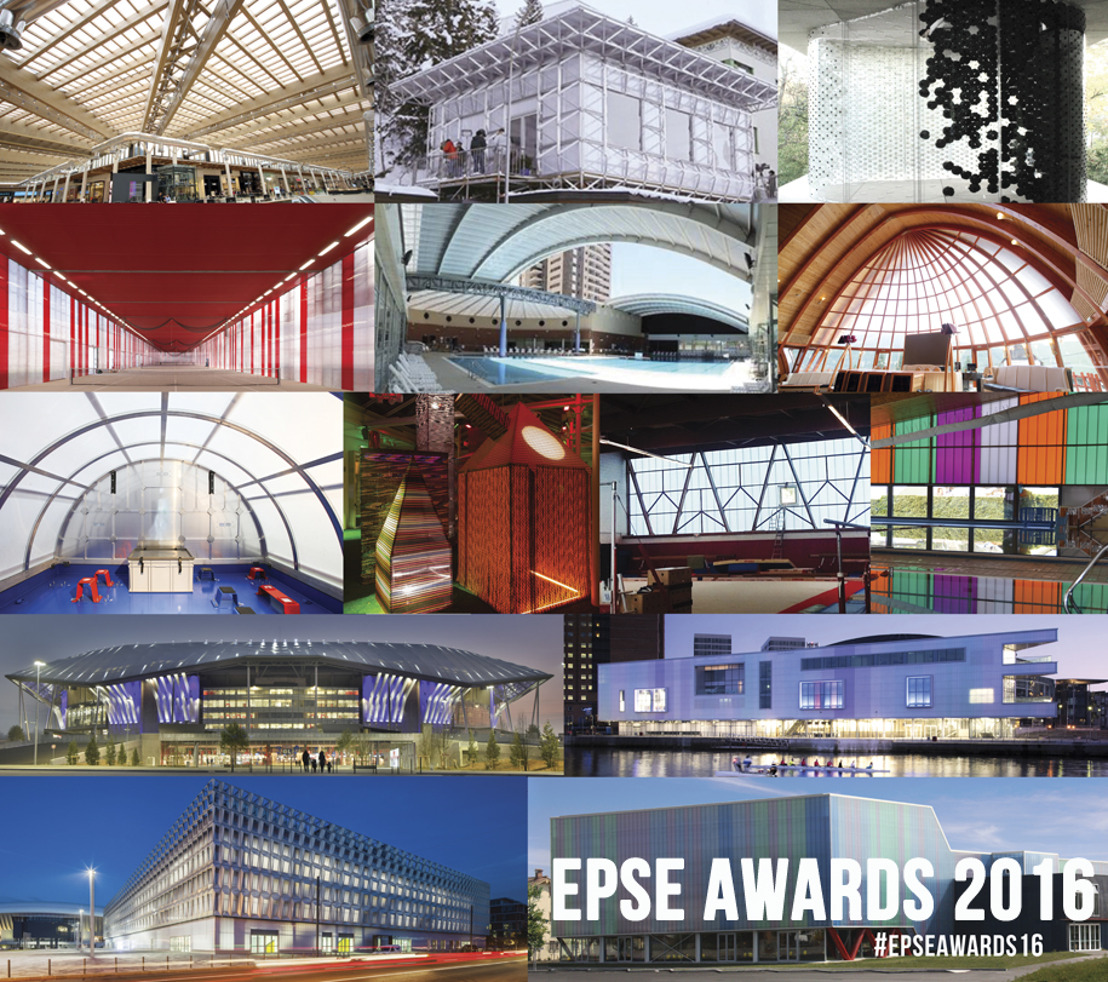 Choose your favourite polycarbonate project
EPSE AWARDS CEREMONY 2016 | 21 October | K Fair Duesseldorf
Tuesday, July 19, 2016 — All the 2016 EPSE AWARDS NOMINEES are published now. You can now view each of the 14 polycarbonate projects.
The projects will be reviewd now by the Jury Panel who will choose three projects in each of the three categories: Sustainability, Innovation and Design. The public will have a chance to vote on the projects pre-selected by the Jury as from September.
The EPSE AWARDS 2016 Jury Panel:
FRÉDÉRIC MIDY, CEO ALIAXIS & CHAIRMAN EUPC B&C DIVISION,
ALEX CHINNECK, ARTIST & DESIGNER
ULRIKE MAU, EDITOR-IN-CHIEF OF PLASTICS INFORMATION EUROPE
PAUL VAN DEN BERG, ARCHITECT & FOUNDER OF ATELIER ARI
The winning projects will be announced during the EPSE Awards Ceremony which takes place on October 21 at the K Fair. The Ceremony is kindly organized by Trinseo at their stand (Hall 6 / E60).
#EPSEAWARDS16