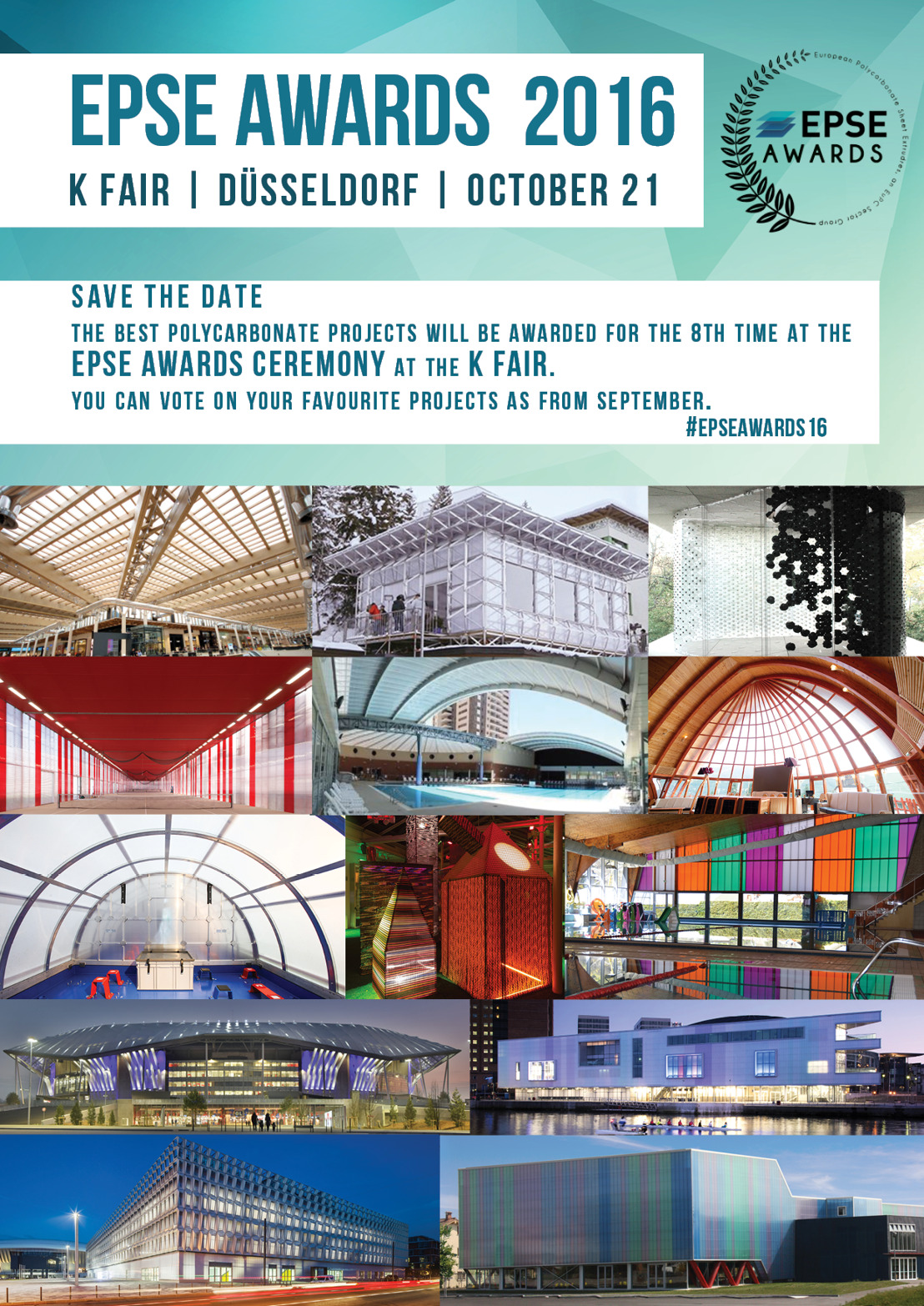 EPSE AWARDS CEREMONY 2016 | 21 October | K Fair Duesseldorf
Best polycarbonate projects competition | Save the date
Monday, July 4, 2016 — EPSE Awards is an internal competition and the Awards 2016 is its 8th edition.The aim of this event is to promote unique properties of polycarbonate and a wide array of applications in which it may be used.

Polycarbonate is a material which can be easily worked and modelled, and therefore, it can be used virtually for any kind of application. It is widely used in the construction sector, mainly for big-size installations like stadiums, arenas or olympic venues.
The are are currently 13 projects submitted to the 2016 edition of the Awards which are a perfect example of the intrinsic properties of PC sheets. The 2016 nominees include public buildings like stadiums, shopping malls, sport centres, hotels and swimming pools but also art installations and innovative structures.
There are 3 categories in which the projects were submitted: sustainability, innovation and design. In the first phase the jury will grade the projects and the 3 top ones (in each of the category) will go to the second phase. In the second phase the public will be able to vote on their favourite projects in the course of September.
The winners will be announced during the Ceremony on the October 21st at the K Fair in Duesseldorf, Germany.
More information will follow soon.
#EPSEAwards16