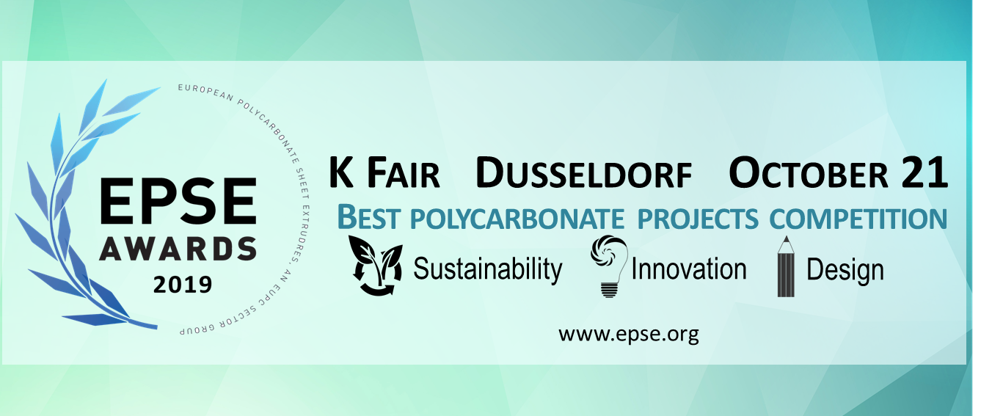 Fourteen projects in three categories are competing for the EPSE AWARDS 2019 prizes
EPSE – the trade association representing polycarbonate sheet suppliers and producers in Europe – is proud to present the 9th edition of its EPSE AWARDS.
Fourteen great projects have entered into the 2019 competition
Design Category
​A total of seven projects have been submitted by Brett Martin, Coverstro, Dott.Gallina, Palram & Sabic.
Innovation Category
​Projects from Covestro, Danpal and DS Simth are competing for the innovation prices.
Sustainability Category
​Four projects from DS Smith, Palram, Dott.Gallina & Brett Martin have been submitted in the sustainability category.
Judging Process
In a first step the jury members will judge the projects individually. This will take place during the summer of 2019. The jury members will be announced soon.
​​
​In September 2019 the pre-selected projects will be published on the EPSE website where the public can vote for the best project in each of the three categories.
Awards Ceremony
The winners will be announced during the EPSE AWARDS 2019 Ceremony on October 21st at 14:00 during the K Fair in Düsseldorf. The event will take place at the booth of Trinseo who kindly sponsors the ceremony.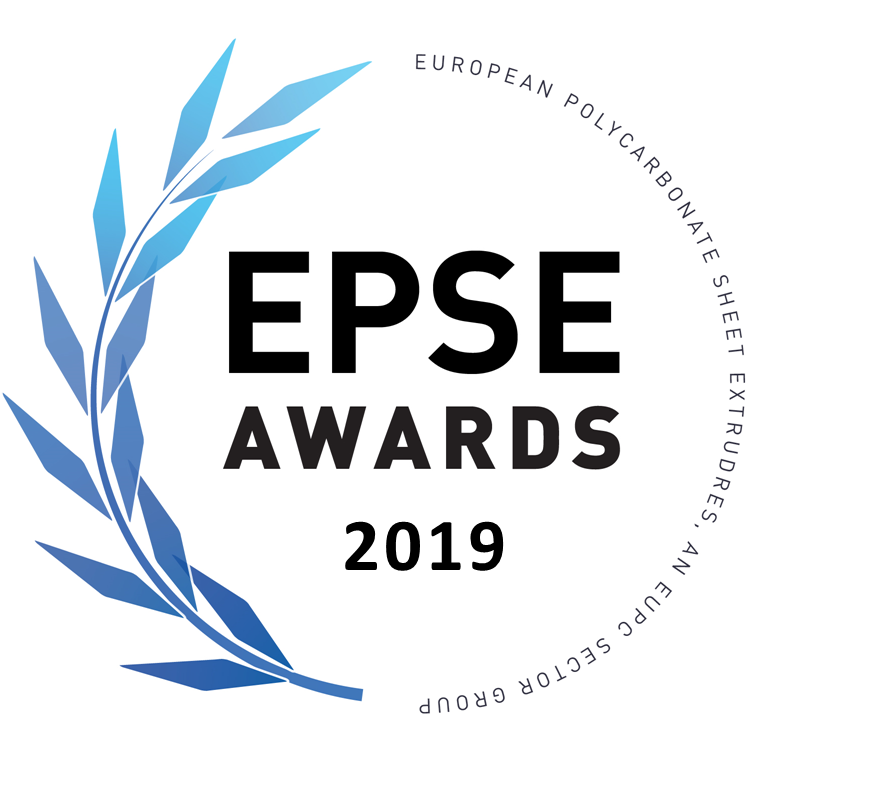 About EPSE Awards
Since 2007 EPSE organizes the awards competition to recognize the most innovative, sustainable and best design projects made out of polycarbonate. The aim of this event is to promote the material's unique properties and the variety of applications in which it can be used.

​